On The Web or Mobile Device
http://www.philadelphiadance.org/calendar/
Sunday, 12 May, 2013
Tuesday, 14 May, 2013
Wednesday, 15 May, 2013
Thursday, 16 May, 2013
Friday, 17 May, 2013
Saturday, 18 May, 2013
Sunday, 19 May, 2013
Photo of The Week
Choreography by Dara J. Stevens-Meredith
Lighting Design by Emma MacDonald.
Photograph by Bill Hebert


To have your photo considered for Photo of the week, send image with description and photo credit to philadelphiadance@gmail.com Photos should depict dance occurring in Philadelphia region.
Go Mobile

http://philadelphiadance2.mobapp.at/
---
Go Mobile with
our Dance Calendars
Point you web enabled cell phone browser to
For Dance Performances
http://www.philadelphiadance.org/calendar/
For Dance Classes
http://www.philadelphiadance.org/classes/
For The best of PhiladelphiaDANCE
http://philadelphiadance1.mobapp.at/
The Dance Journal is now been re-made for the iPad!
Just point Safari to http://philadelphiadance.org/blog/
Need us to text the link to your cell phone? No problem - http://bit.ly/pX8nkL
On The Web or Mobile Device at
The PhiladelphiaDANCE.org VisaŽ Platinum Rewards Card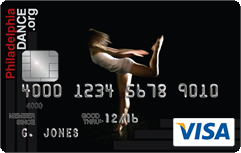 Receive Visa Platinum benefits including online banking, auto rental, travel insurance, and much more!
Earn redeemable rewards points by shopping at participating retailers.
Show your support for dance in the Philadelphia region
Have the security of fraud protection and 24/7 emergency customer service.
Earn bonus points for FREE airline tickets, merchandise, cash-back and more at participating merchants.
$50 donation by the bank when you first use the card to help fund dance projects and youth scholarships in the region.
GET YOUR VISA CARD TODAY - CLICK HERE
Kick Start Me Please

INVISIBLE RIVER

by Alie Vidich

BLACK/OUT

by joy mariama smith

shatter ::: dawn - dance installation eventby zornitsa stoyanova / Here[begin] Dance

CLICK TO VIEW
Purchase tickets securely online 24 hours a day with any major credit card to all the best dance performances...
NOW ON SALE ...
shatter ::: dawn
May 22nd, 23rd, 24th at 8pm
May 27th, 28th, 29th at 8pm
White Space at the Old School, 1417 2nd Street, Philadelphia, PA 19125
Thursday, May 30, 2013 at 8:00pm
Friday, May 31, 2013 at 8:00pm
Saturday, June 1, 2013 at 8:00pm
Mandell Theater, 33rd and Chestnut Sts., Philadelphia, PA 19104
Drexel University FreshDance - Elements
Saturday, June 1, 2013 at 3:00pm
Sunday, June 2, 2013 at 1:00pm
Mandell Theater, 33rd and Chestnut Sts., Philadelphia, PA 19104
Dance Del Bello - A Midsummer Night's Dream - Opus 17
Friday, June 14, 2013 at 7:30pm
Saturday, June 15, 2013 at 3:00pm
Bucks County Community College, Gateway Auditorium,Swamp Road, Newtown, PA 18940
Alchemy Dance Company - One Night Only
Friday, June 21, 2013 at 7:30pm
The Performance Garage, 1515 Brandywine Street, Philadelphia, PA 19130

The Dance Grant Calendar
Philly Dance Spaces
NETWORK WITH US

RESOURCE GUIDE FOR DANCERS

One of the largest network of dancers and
performing artists in the Philadelphia region
is on FaceBook. Join Us!

Get updates for dance news, performances, auditions, jobs,classes, workshops and more as they occur!
Use our hashtag #phillydance


Now on Pinterest at
http://pinterest.com/phillydance/
AND NOW ALSO ON
NEW GUIDELINES
RESTRICTION OF NON-MEMBER POSTS

After considerable evaluation and in an effort to prevent spam issues that have arisen, it has been decided to no longer accept posts to the listerv from non-members.
BECOME A MEMBER
http://tinyurl.com/29rkwmw
Starting: Mon May 6
Ending: Sat May 11
Messages: 19
---
ADD YOUR PERFORMANCES TO
The PhiladelphiaDANCE CALENDAR
Be sure to add your upcoming performances and listings to the dance calendar. All listings are included in Twitter, FaceBook, This Week In Dance, Monthly eNewsletter, RSS Feeds and eMailers to traditional press outlets.

Total exposure is over 30,000+.
Can you afford not to be listed?
http://www.philadelphiadance.org/calendar/
---
LIST YOUR DANCE CLASSES WITH US
THE DANCE CLASS CALENDAR
PhiladelphiaDance.org has created a calendar just for dance classes using the same technology as our dance performance calendar. Auto entry for multiple dates, a
host of social networking tools, mobile/cell matching site, RSS feeds, auto posts to facebook and twitter.

View offerings and post at
http://www.philadelphiadance.org/classes/